Avett Brothers : PEORIA 09/10/16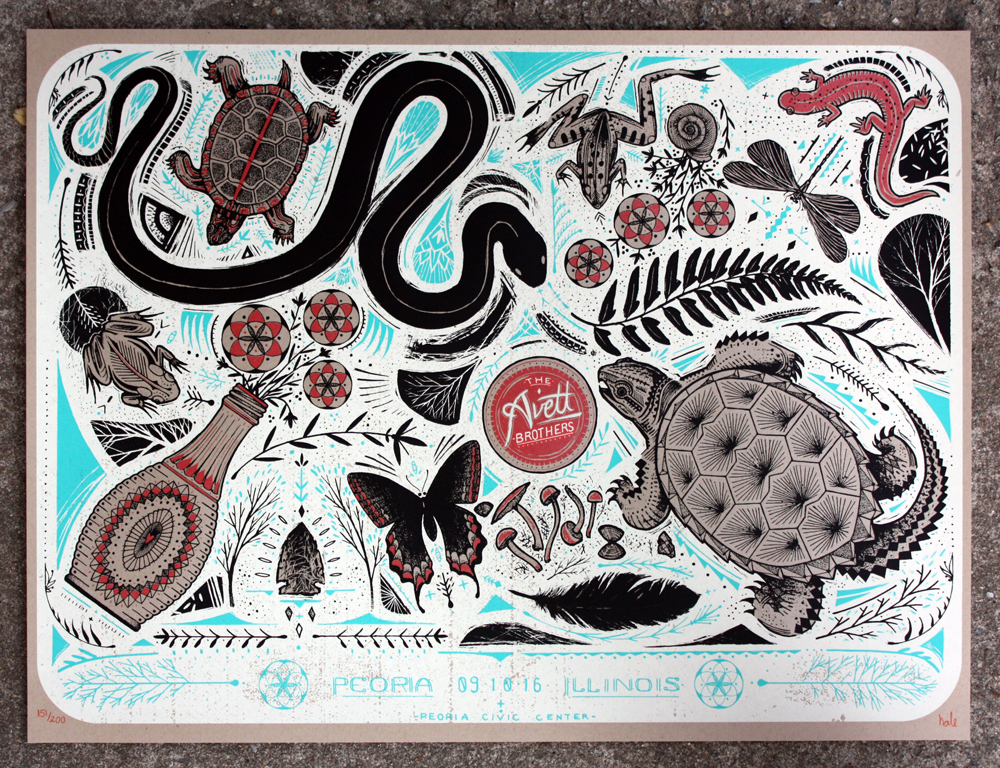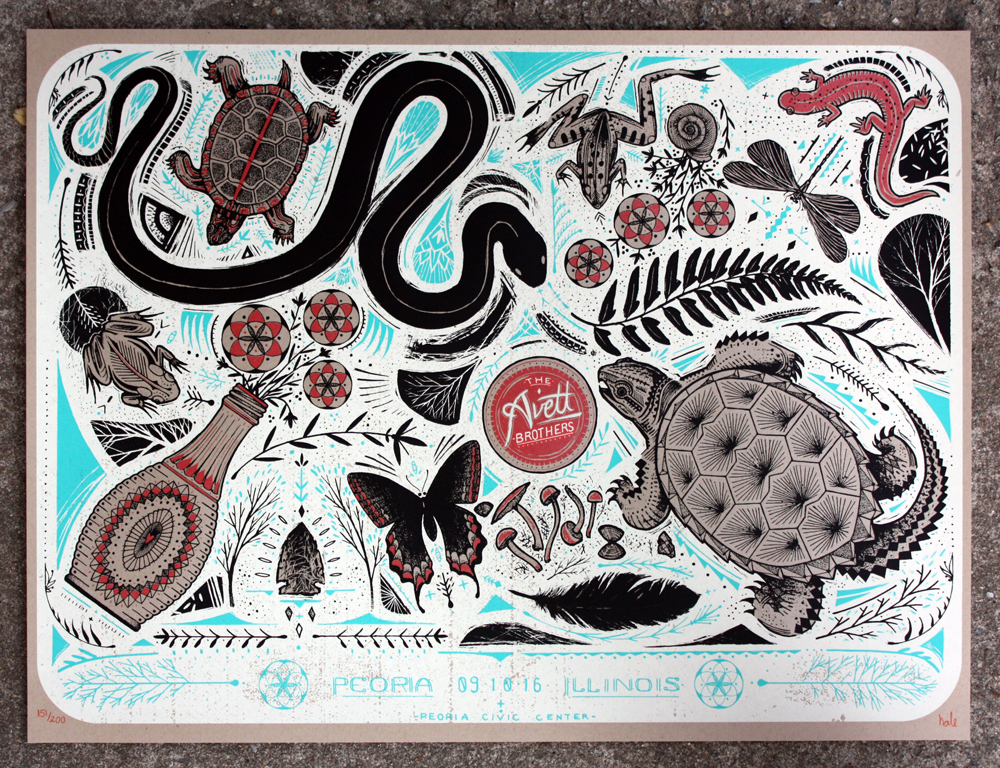 sold out
Avett Brothers : PEORIA 09/10/16
Click Image to see Full Size
This image was inspired by creatures and items I have found nearby our local streams.
Limit 2 per household (All orders of over 2 prints will be refunded). Thank You.
24" x 18"
Limited Edition of 200 Screenprints (50 available here)
Signed and numbered
4 Colors (one metallic)
French (KRaft) Speckletone Paper
*Recycled/ Made in the USA / Sustainable Energy
The Avett Brothers
Peoria, Illinois 9/10/16
*Printed by Lady Lazarus Press in Houston, TX.